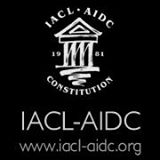 IACL Research Group on Constitutional Responses to Terrorism Annual Workshop 2016
The National Security Law Research & Policy Initiative at The Dickson Poon School of Law will host the International Association of Constitutional Law's Constitutional Responses to Terrorism Research Group Annual Workshop 2016 on 10-11 March 2016. The meeting's theme will be Accountability for Transnational Counter-terrorism Operations and the discussion will focus, in particular, on accountability mechanisms in national, transnational, and international law, for: (i) targeted killings; (ii) torture (and rendition to torture); (iii) surveillance operations in counter-terrorism.
The workshop will feature several paper panels as well as keynote addresses. The keynote speakers include David Anderson Q.C. (Brick Court Chambers & King's College London), Independent Reviewer of Terrorism Legislation & author of A Question of Trust: Report of the Investigatory Powers Review, Shaheed Fatima (Blackstone Chambers), Conor Gearty (LSE & Matrix Chambers), and Alice Ross (The Guardian).
The workshop convenors welcome proposals for paper presentations. Proposals of not more than 500 words, along with curriculum vitae of the proposer(s), should be sent no later than 15 October 2015. We strongly encourage the submission of papers that take a comparative or transnational approach to the subject. We also encourage papers written, or co-written, by those in legal practice or government service. Paper proposals, and all conference inquiries, may be sent to Cian Murphy (cian.murphy@kcl.ac.uk).
The International Association of Constitutional Law Research Group on Constitutional Responses to Terrorism addresses a range of questions on constitutional law, international human rights law, and terrorism and counter-terrorism legislation in a comparative and global perspective. The research group convenes an annual workshop and operates a discussion list with over 150 scholars from across seven different continents. The Research Group Chair is David Cole (Georgetown University) and its Co-ordinator is Federico Fabbrini (University of Copenhagen).