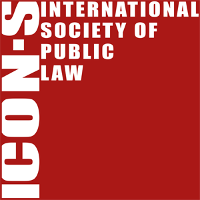 The first two Annual Meetings of the International Society of Public Law (ICON-S) (Florence 2014 and New York 2015) have been overwhelming successes. The time has come to turn our attention to the 2016 Annual Meeting. ICON-S, the International Society of Public Law, invites paper and panel submissions for its 2016 Annual Meeting to be held at the Humboldt University, Berlin, Germany, on June 17-19, 2016.
The overarching theme of the ICON-S 2016 Conference will be "Borders, Otherness and Public Law". Today, more than ever before, questions of movement, displacement and belonging, equality and inequality, borders and otherness have become hot-button issues, passionately debated worldwide, and are likely to remain at the forefront of public discourse and scholarly research for the foreseeable future. Line-drawing, practices of inclusion and exclusion, borders and boundaries of many kinds raise persistent questions within contemporary domestic, transnational and international public law.
The Conference will feature a keynote address as well as three plenary sessions focusing on the general theme of Annual Meeting. A provisional program can be found here. At the heart of the Conference, however, are the two days devoted to the papers and panels selected through this Call.