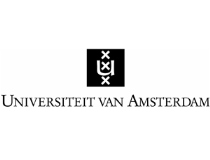 ACELG Talk by Jan Willem van Rossem
University of Amsterdam, 17 June 2014
Over the past years, the European Union has been engulfed in a process of momentous constitutional change. A central notion in this process is the concept of sovereignty. In this talk, we will analyse how this age-old concept is directing constitutional change in the Europe of today. The resulting picture is riddled by paradoxes. Nonetheless it also shows how vibrant sovereignty still is as a constitutional concept.
Jan Willem van Rossem is Assistant Professor of Constitutional Law at Utrecht University. On 5 June, he defended his PhD-thesis on the subject of sovereignty in relation to the process of European integration at the University of Groningen.
Time and Venue
Tuesday, 17 June 2014, 13.00 – 14.00
University of Amsterdam, Amsterdam Centre for European Law and Governance
Oudemanhuispoort 4-6, 1012 CN Amsterdam, room A 1.01
For organizational reasons and to receive updates, please sign up for the meeting by sending an email to acelg@uva.nl.