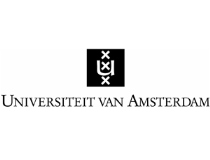 The decision of the Court of Justice in Kadi I achieved world-wide prominence for its enunciation of the relations between the EU and International legal orders, in respect of the UN sanctions regime for combatting terrorism. The Kadi II decision of the Grand Chamber Court of Justice in 2013 adds a new chapter to the saga and ostensibly reinforces the protections afforded by the Court in Kadi I in an arguably provocative manner from the point of view of the UN system. This ACELG discussion seminar explores the key aspects of this recent decision, especially as to the provision of reasoning to afford judicial review, secrecy and the discretion afforded to courts in reviewing aspects of this regime, in the form of a dialogue between scholars from the different (sub-) disciplines of Public International Law and European Law.
Presenters are:
Larissa van den Herik, Professor of Public International Law, Grotius Centre for International Legal Studies, Leiden University.
Christina Eckes, Associate Professor of European Law and member of ACELG.
Discussant is:
Deirdre Curtin, Professor of European Law and Director of ACELG.
Attendees are asked to prepare for the discussion by reading the Kadi II decision in advance – the judgment is found here.
Time and Venue
Tuesday, 25 February 2014, 15.00 – 16.30
Oudemanhuispoort 4-6, 1012 CN Amsterdam, room A 0.09
For organizational reasons and to receive updates, please sign up for the meeting by sending an email to acelg@uva.nl.
More information: University of Amsterdam website.