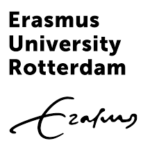 The INFAR Research Excellence Initiative at Erasmus School of Law invites you to a seminar on:
"Recent Developments in Militant Democracy"
In this seminar, prof. Roel de Lange and dr. Nick Efthymiou will give a presentation of a new report they wrote, discussing ways constitutional systems – in particular those of Germany, France, Spain, the United Kingdom and the United States of America – defend themselves against the rise of anti-democratic organizations. The report was written on request of the Dutch government. It was submitted to the Dutch Parliament earlier this year.
Prof. Kim Lane Scheppele, professor of sociology and international affairs at Princeton University, will serve as a discussant.
Date: Friday, 2 June 2017, 14:00-15:45.
Venue: Erasmus University Rotterdam, Woudestein Campus, Room T3-01.
To register, please RSVP by sending email to Marielle Duijndam, duijndam@law.eur.nl